A couple of year ago I built myself a pair of flat fenders. I liked the ones form
Poison Spyder Customs
but I did not like the way that they utilized the inner fender wells (because my Jeep had fiberglass fender and were in very bad shape). So I decided I needed to fabricate my own set. I used the basic design from their fenders with a little bit of a change. I added an inner fender into them.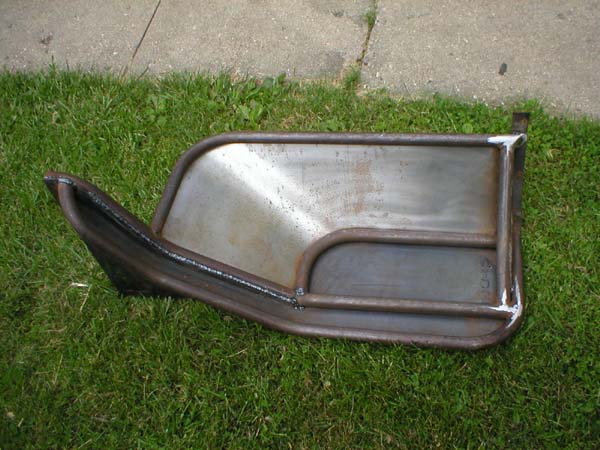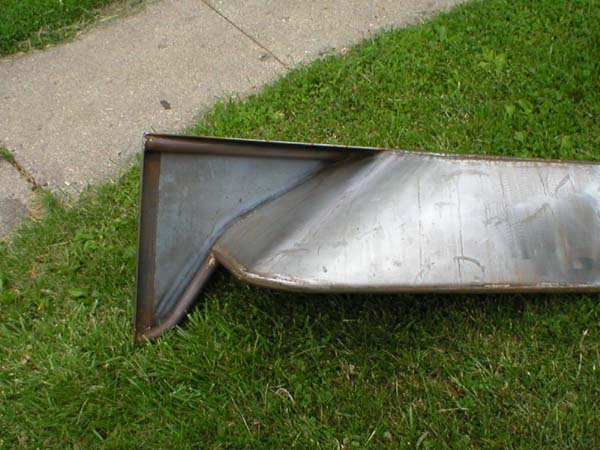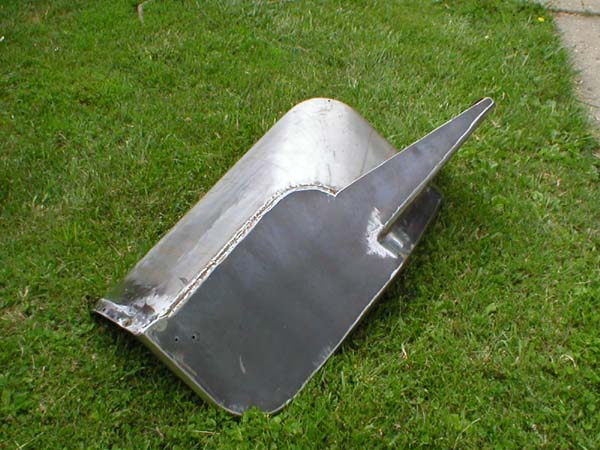 It was as simple as bending two 90* bends and placing them, one at the top of the fender and one down and towards the center of the vehicle. I then used a piece of card board to fold around the bend to get a template to make the sheet metal for the inner fender.
I made these fender to withstand quite a bit of punishment. I can stand on them with out any problem. I have hit trees with them and didn't so much as leave a scratch. The inner fender is made of 16Ga and the top and sides of the fenders were made of 10Ga. The tube diameter is 1 1/4" 10Ga wall.
Here they are mounted on the Jeep before I had them powder coated.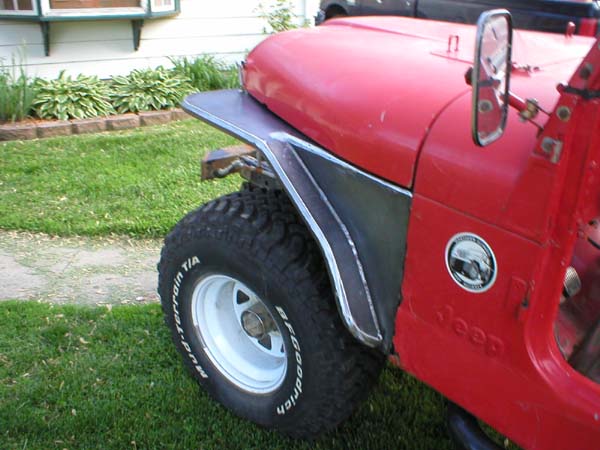 I later decided to paint them to match the rest of the Jeep.
After a fresh coat of paint.